We provide top quality two way radio rentals that are competitive, convenient, and flexible.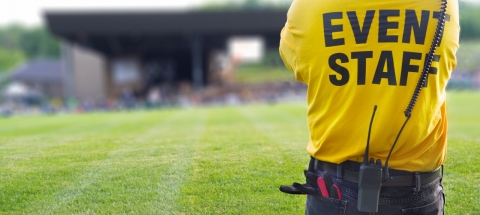 Short Term Communication Tailored to Your Needs
Two way radios are an affordable and easy way to keep in touch, and we offer solutions tailored to meet your temporary communication needs.
Our two way radio rentals feature…
Competitive rates.
Low minimums. You can rent as few as 2 radios from us!
Flexible schedules. We offer daily, weekly, monthly and longer term rentals.
Convenience. We'll deliver the radios to you, and we'll pick them up. All of the radios we deliver will be fully charged, and if you need to rent radio accessories – such as batteries – we have you covered.
Top quality equipment. The brands of radios that we rent are also the brands that we sell, so you can be assured you are getting a top-quality radio.
Product features that you need. Not all two way radios are the same, so let us know what features you need, and we'll provide you just the right radio to meet your needs. For example, if you need a professional model radio with multi-channel capability, we have it!
Rent a Two Way Radio for These Activities
Using two-way radios during an event or activity contributes to seamless communication and can prove to be critical for your safety and of others during the event or activity.  
Here are several events or activities that make good use of two way radio rentals...
Corporate events
Government events
Trade shows
Construction sites
Sporting events
Factory shut-downs
State and county fairs
Crossing country driving
Camping and hiking
And so many more!